A Bespoke Utility Room & Home Bar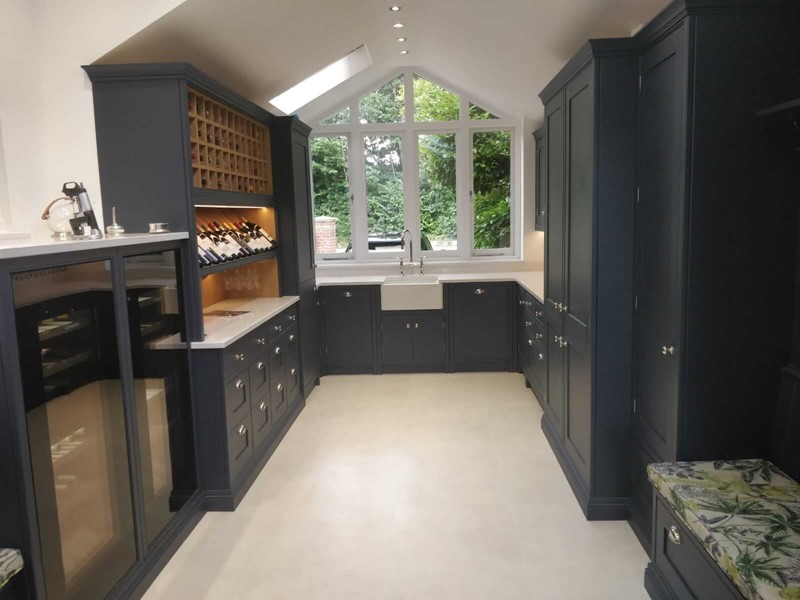 Working with new suppliers can be a nerve-wracking and time-consuming process, especially when introducing a bespoke furniture range to your offerings. 
We work closely with our partners to provide a support system at every step of the design, manufacturing and delivery of your bespoke furniture, to ensure a hassle-free process for you and your client. 
This was a new partner's first bespoke project with Arbor Lane. Having previously sold German kitchens for many years; branching out into the bespoke market has opened up an entire new window of clientele for their showroom in Essex, and what an absolute showstopper of a project it is!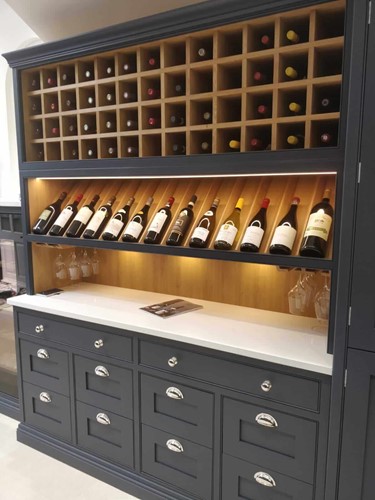 "I have worked with quite a few manufacturers in my time, but Arbor Lane really are a cut above the rest. Their quality, craftsmanship and service is spot on. My clients were over the moon with their furniture, and we are so pleased to be able to offer such a niche, bespoke furniture solution." - KBB Retailer, Essex
If you are looking to add a bespoke option to your kitchen and furniture offerings, please do get in touch. We work with retailers, designers, architects and property developers nationwide: 01634 940 953 or email [email protected]. 
Trade Customers
Contact Us
If you are a trade professional looking for a furniture workshop to bring life to your bespoke kitchen and interior designs, please call us on 01634 940953 or email [email protected].