A Traditional Family Kitchen Design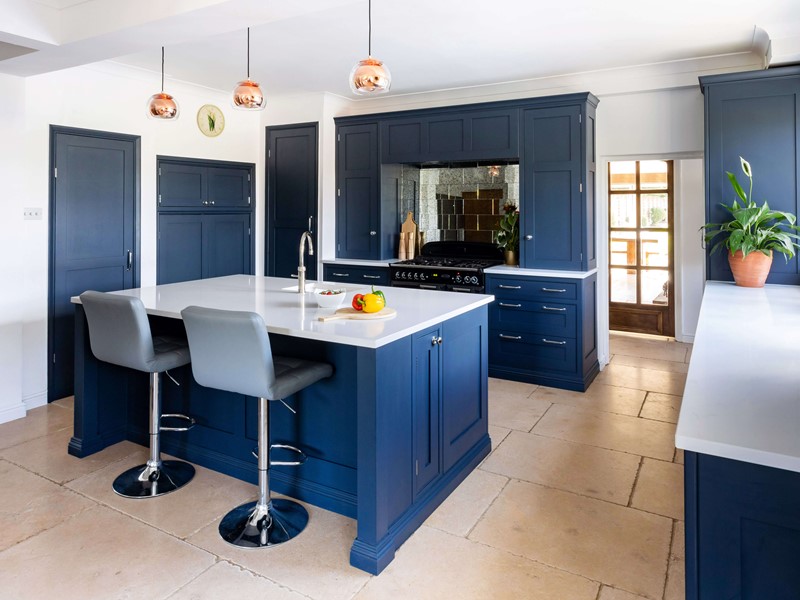 The Arbor Lane Staff Bead Shaker cabinetry was specified for this traditional family kitchen design by our Display Partner in Essex. The owners of the Victorian property wanted a kitchen that was traditional and in keeping with their home, but with all the benefits of modern living.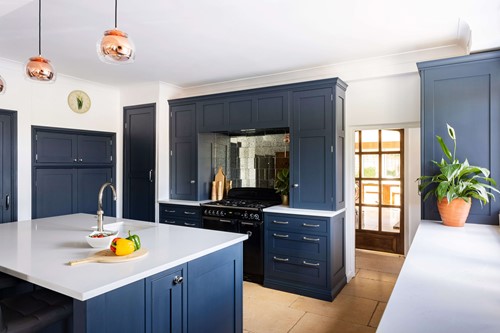 Having invested in a fully functioning Arbor Lane kitchen display for their new showroom in Essex, our Display Partner was able to showcase their bespoke offerings and the quality of their designs to their clients, enable their clients to envision the room set in their own home.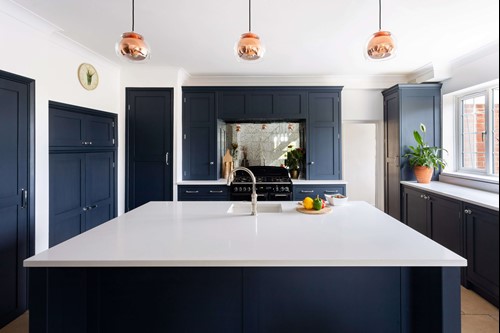 Being able to create a totally bespoke design with no restrictions to cabinetry dimensions meant the designer was able to create a unique larder cupboard within the original chimney breast of the property; initially an unused space.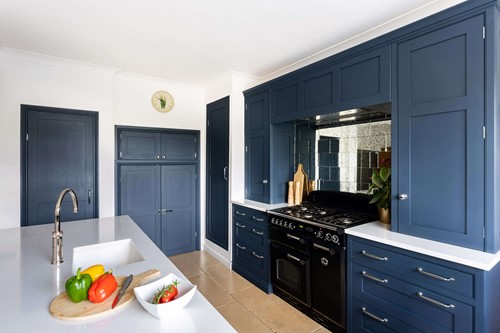 We also handcrafted bespoke doors to the two cupboards either side of the larder; one housing the boiler and the other being the entrance to a walk-in pantry. 
Worktop space was limited in this design, so it was essential that the island was able to provide countertop space, as well as house the appliances and the sink too. Without restrictions to cabinetry sizes, the designer was able to fulfil the brief of storage, worktop space and also a breakfast bar too. A simple design of oversized end panels and a worktop overhang creates a streamlined finish.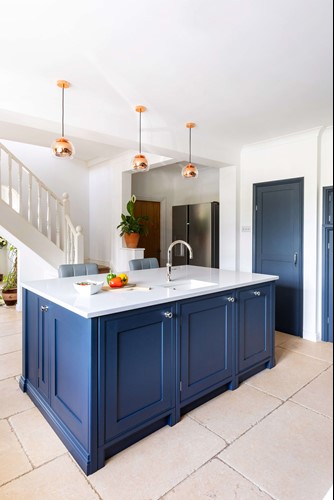 "Very pleased with yet another great bespoke kitchen from the guys at Arbor Lane. Always an easy process, and the team are always on hand if we have any questions." - Kitchen Retailer, Essex. 
We manufacture bespoke, handmade kitchens and interiors, and we work with trade professionals nationwide. If you are a kitchen retailer, architect, interior designer, property developer, or contractor and you are looking for a British company to bring life to your bespoke furniture designs, then please do get in touch: 01634 940 953 or email [email protected].    
Trade Customers
Contact Us
If you are a trade professional looking for a furniture workshop to bring life to your bespoke kitchen and interior designs, please call us on 01634 940953 or email [email protected].