A truly bespoke dual home office space to maximise storage
With the demand for home offices higher than ever, our partners are expanding their offerings from kitchens and bathrooms, to bespoke furniture for any room in the home; safe in the knowledge that we are able to bring their bespoke designs to life.
Just a few weeks after the manufacture of a bespoke kitchen design for their client in London, our retail showroom partner was commissioned to design the home office furniture too.
"The homeowners were so pleased with the quality and craftsmanship of their kitchen, they asked if we were able to create their home office space too. As a company we are delighted to be able to add bespoke furniture for the home to our portfolio too!"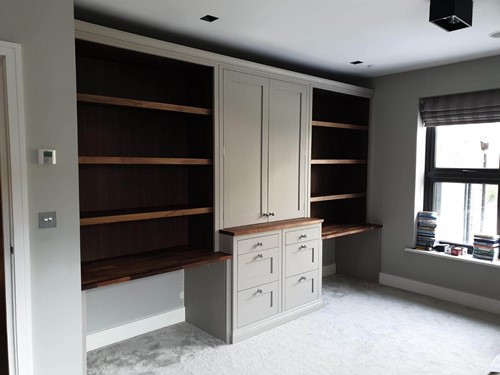 The brief was fuss-free with this project; the owners wanted a simple dual home office set-up to make use of all available space in their spare room. The designer was able to achieve a truly bespoke design, that was manufactured in just a couple of days at our workshop in Rochester, Kent.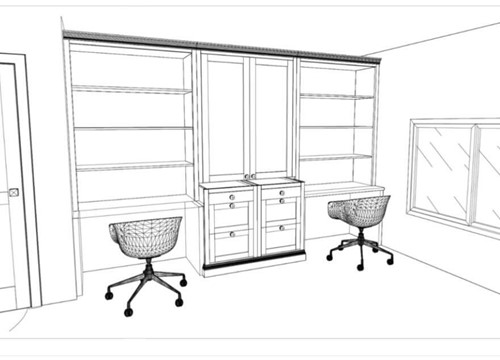 We are able to work with any design software, our in-house CAD team are on hand at all times to assist within design or manufacturing queries you may have, and we offer extensive marketing and specification support too. 
If you are looking to add a bespoke option to your kitchen and furniture offerings, please do get in touch. We work with retailers, designers, architects and property developers nationwide: 01634 940 953 or email [email protected]. 
Trade Customers
Contact Us
If you are a trade professional looking for a furniture workshop to bring life to your bespoke kitchen and interior designs, please call us on 01634 940953 or email [email protected].