In-Frame Dressing Room Project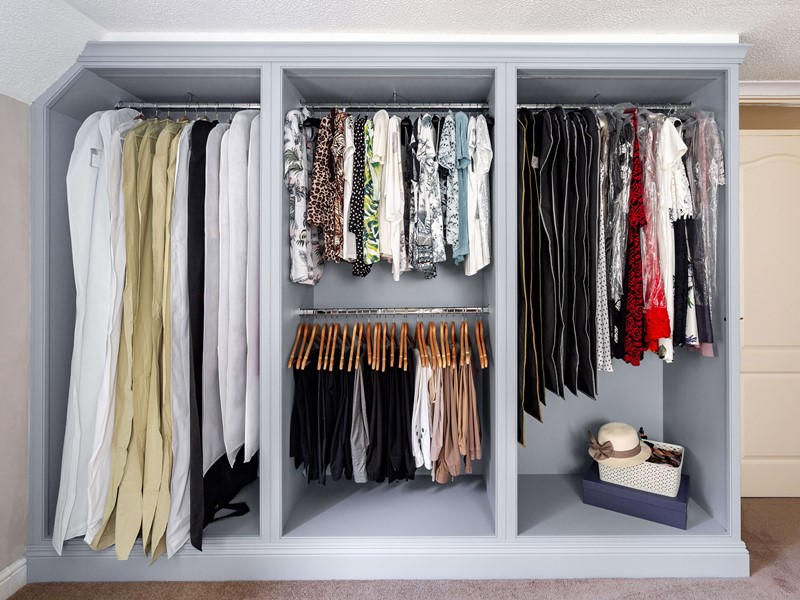 As a room of it's own, our retail showroom partner was able to present a totally bespoke, in-frame wardrobe solution to their client, securing the project on the basis that the room could be designed and handmade to the exact specifications of the homeowners' clothing and accessories.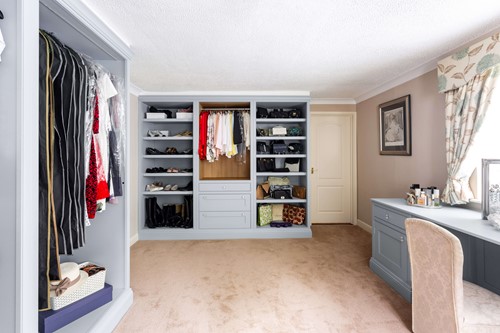 We understand the importance of having good quality furniture, that will stand the test of time, and we manufacture bespoke, in-frame kitchens, bedrooms, bathrooms and furniture for any room in the home.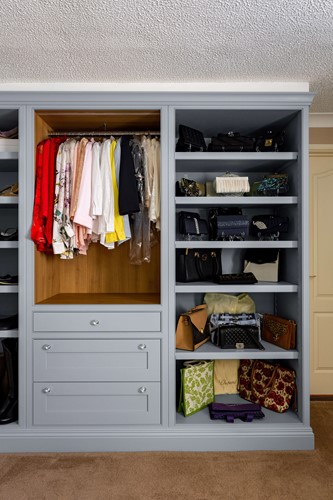 This dressing room had a sloped ceiling meaning an off-the-shelf solution wouldn't have been suitable; by choosing to go bespoke, our retail showroom partner was able to scribe the wardrobe to the sloped ceiling for a seamless fit.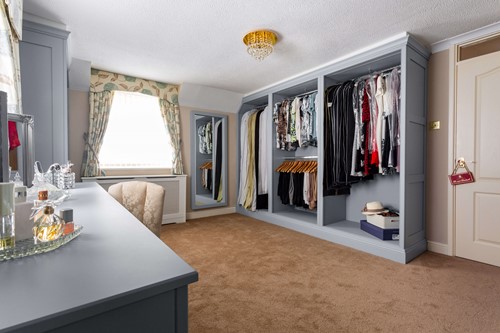 As the designer opted for open cabinetry, the interior of the wardrobes had to match the style of the exterior; to achieve this, we used a combination of oak and painted internals. Open cabinetry is always possible with Arbor Lane bespoke furniture, as the internals of our cabinetry is just as detailed and finished as the exterior.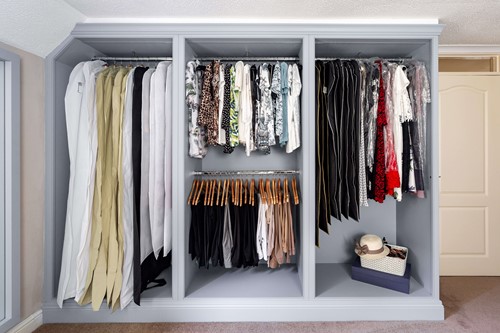 "Working with Arbor Lane could not be easier. Since installing their furniture displays into our showroom, we are working on some amazing projects. The team are all so easy to work with and delivery is on time, every time. Really impressed!''
We manufacture bespoke, handmade kitchens and interiors, and we work with trade professionals in London and the Home Counties. If you are a kitchen retailer, architect, interior designer, property developer, or contractor and you are looking for a British company to bring life to your bespoke furniture designs, then please do get in touch: 01634 940 953 or email [email protected].    
Trade Customers
Contact Us
If you are a trade professional looking for a furniture workshop to bring life to your bespoke kitchen and interior designs, please call us on 01634 940953 or email [email protected].