In-frame staff bead shaker kitchen in London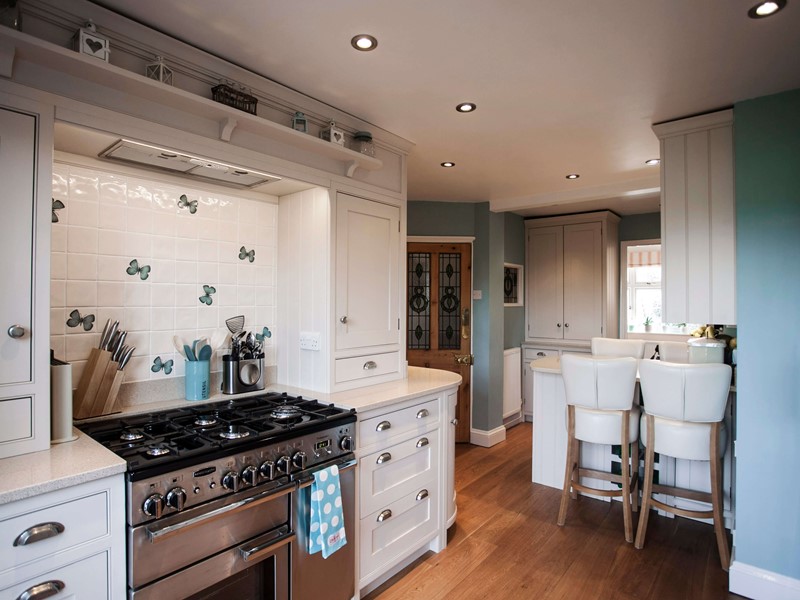 Working closely with our retail showroom partner, we were able to achieve this country style in-frame staff bead shaker kitchen, for a family home in the outskirts of London.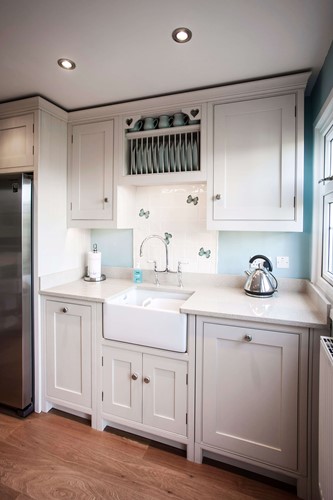 The room wasn't the conventional kitchen layout, so a bespoke, made-to-measure kitchen was the perfect solution, to maximise all available space.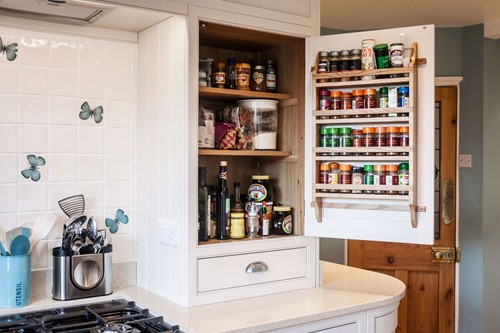 If a standalone larder isn't able to fit in your small kitchen designs, single door countertops are a great alternative; the internals of our cabinetry are totally customisable allowing you to create a bespoke design to suit the needs of your client perfectly.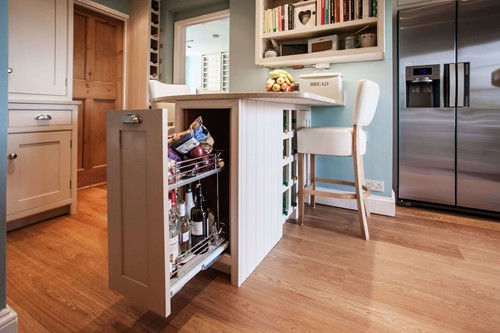 Worktop space was limited, so a breakfast bar not only increased this, but also allowed for additional storage such as the bespoke wine rack, and somewhere to sit too.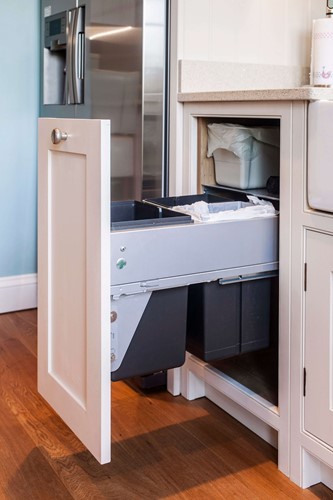 Integrated appliances are not only space-saving, but they also allow for better organisation, meaning general household rubbish can be separate from recycling, without taking up floor space with multiple rubbish bins.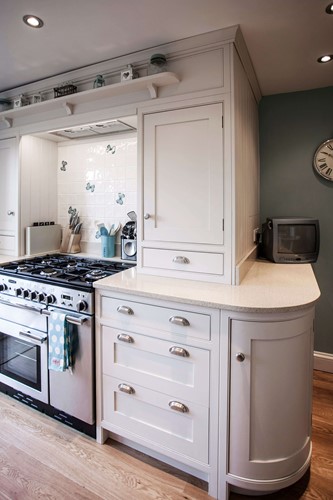 If you are working on a kitchen design with limited space, opt for curved cabinetry. Not only is it space-saving, but it eliminates sharp corners and allows for much easier movement around the room.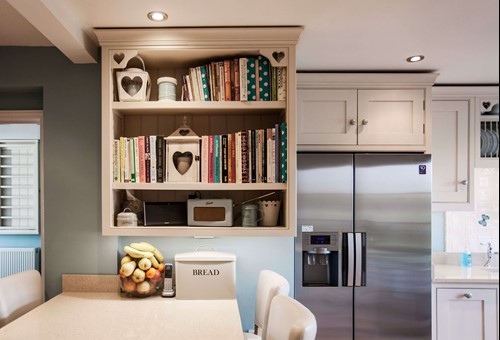 Open shelving is a great way of providing additional storage in a compact kitchen space, it is also a great option if your client's design is limited by budget. Opting for open shelving instead of lots of wall hung cabinetry can also open up the room.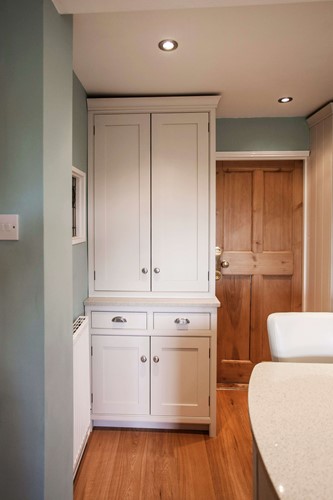 This kitchen was far from a regular size and shape and was a challenge initally for the designer, but by opting to go bespoke, the retailer was able to create a totally unique design to maximise all available space; something which wouldn't have been achievable with an off-the-shelf kitchen.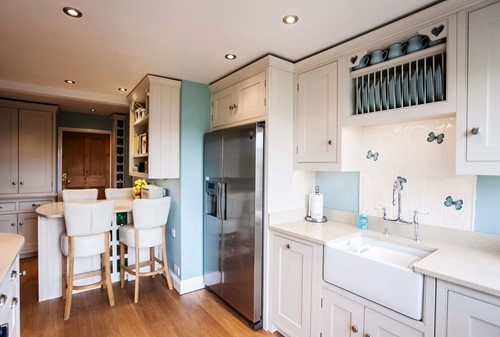 ''Not only was the furniture delivered on time, but It also arrived in immaculate condition. Every piece was individually wrapped to an excellent standard with spare paint if we needed to do any touch-ups. I am very proud to have an Arbor Lane kitchen as part of my design. I would recommend them to anyone.''
We manufacture bespoke, handmade kitchens and interiors, and we work with trade professionals in London and the Home Counties. If you are a kitchen retailer, architect, interior designer, property developer, or contractor and you are looking for a British company to bring life to your bespoke furniture designs, then please do get in touch: 01634 940 953 or email [email protected].    
Trade Customers
Contact Us
If you are a trade professional looking for a furniture workshop to bring life to your bespoke kitchen and interior designs, please call us on 01634 940953 or email [email protected].