Arbor Lane creates a luxury boutique hotel bathroom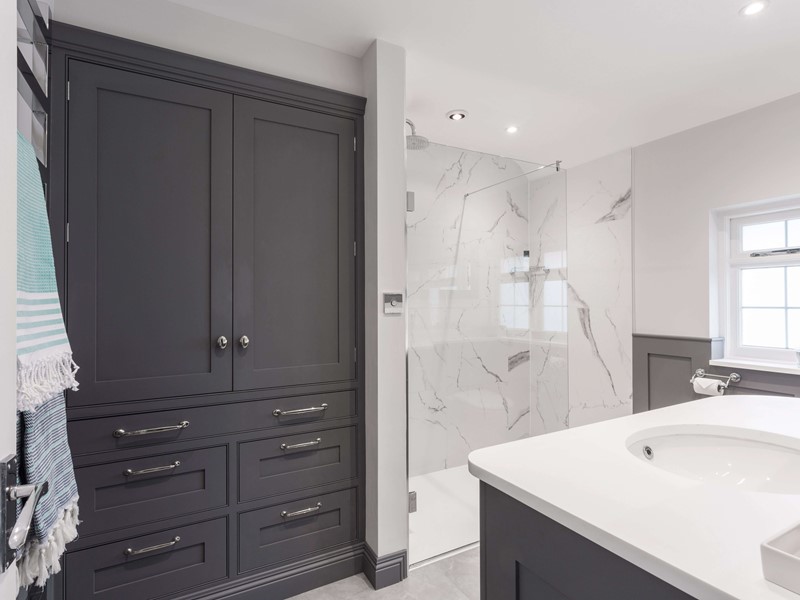 Arbor Lane truly bespoke bathroom furniture floods personality into the master suite at this luxury Central London boutique hotel. A tourist hot spot and the potential for a high footfall, the hotel owners wanted to transform their dated rooms into boutique luxury to stand out from competitors and offer their clients a truly unique stay.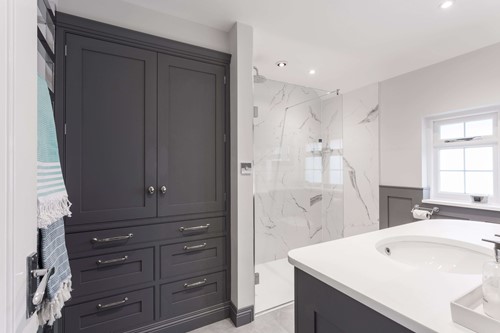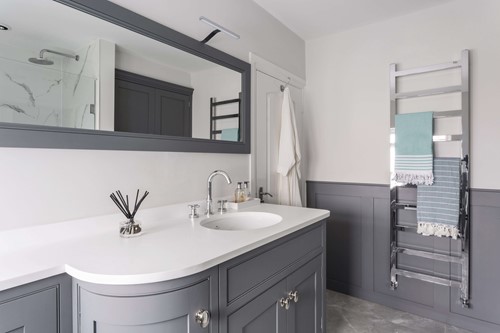 We worked directly with the hotel owners on this project meaning an interior designer wasn't required, offering substantial savings for the client. Our CAD team and Sean O'Malley, our Business Development Manager, were able to create a beautiful design for the bathroom, and we worked closely with the hotel's facility management and installations team to ensure a seamless fit.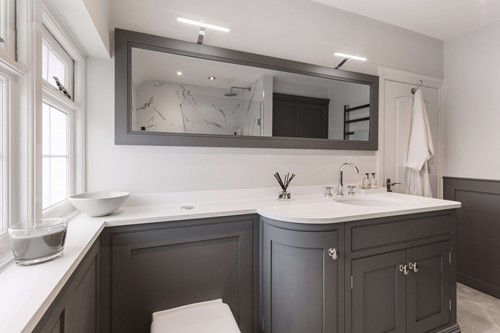 Maximising space was essential in this brief, so storage solutions were incorporated into all aspects of the furniture design. A curved vanity unit allows for a better flow throughout the room, without comprising on storage, and continuing the concealed cistern boxed unit beneath the window meant pipes and plumbing were concealed, without having to re-route them.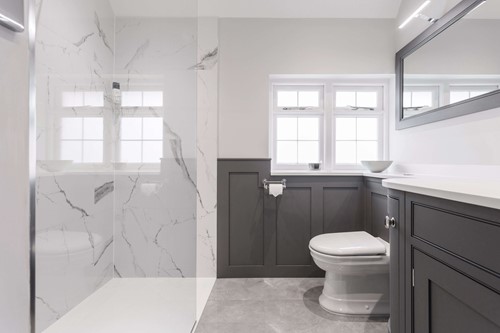 ''Working with Arbor Lane has been so easy! They were recommended to us by a builder we have been using elsewhere in the hotel, and we are so pleased with the new bathroom for our master suite!" - Hotel owner, London
We manufacture bespoke, handmade kitchens and interiors, and we work with trade professionals in London and the Home Counties. If you are a kitchen retailer, architect, interior designer, property developer, or contractor and you are looking for a British company to bring life to your bespoke furniture designs, then please do get in touch: 01634 940 953 or email [email protected].  
Trade Customers
Contact Us
If you are a trade professional looking for a furniture workshop to bring life to your bespoke kitchen and interior designs, please call us on 01634 940953 or email [email protected].