Luxury Freestanding In-Frame Wardrobe For An Established Mult-Plot Development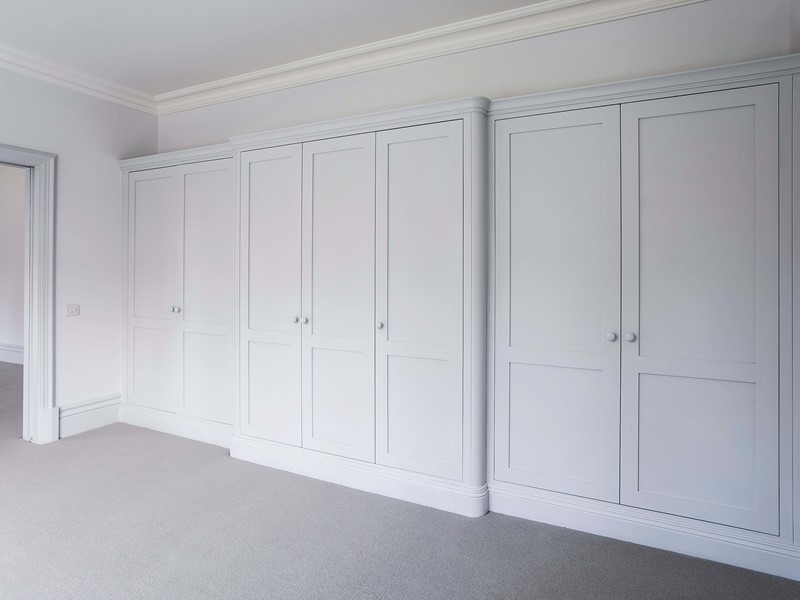 As well as designers and retail showroom partners, we work with single and multi-plot developers to create bespoke, in-frame furniture of the highest quality, for high-end new build properties across the UK.
We worked with the design and procurement teams at an established multi-plot development in the Kent countryside, to manufacture a combination of fitted and freestanding in-frame bedroom furniture for their luxury new-build family homes.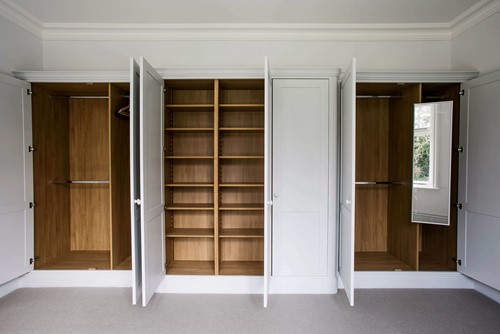 The quality of the finish of our furniture internally is just as important as the externals; behind those bespoke in-frame oak doors are solid oak shelves, made-to-measure hanging space and soft-close drawers with dovetailed joins. Internal additions such as pull-out mirrors are also additional extras if required.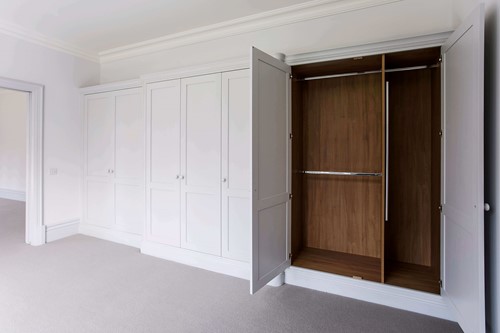 If required, our senior CAD technician will work closely with your design team and offer a full design and planning service to create luxury, in-frame kitchens and furniture for your project.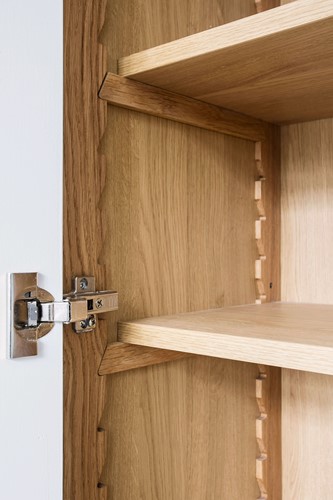 Ensure your properties stand out from the masses on the marketplace with truly bespoke, made-to-measure kitchens and furniture throughout. The difference really is in the detail with bespoke furniture; our unique zig-zag shelving, handmade by our joinery team in our furniture workshop, is not only pleasing to the eye, but also allows fully adjustable shelving for complete flexibility.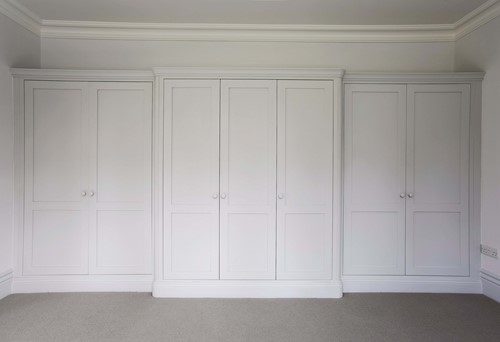 We manufacture bespoke, handmade kitchens and interiors, and we work with trade professionals in London and the Home Counties. If you are a kitchen retailer, architect, interior designer, property developer, or contractor and you are looking for a British company to bring life to your bespoke furniture designs, then please do get in touch: 01634 940 953 or email [email protected].  
Trade Customers
Contact Us
If you are a trade professional looking for a furniture workshop to bring life to your bespoke kitchen and interior designs, please call us on 01634 940953 or email [email protected].