In-Frame Staff Bead Shaker Kitchen For Our Kitchen Retailer In Sevenoaks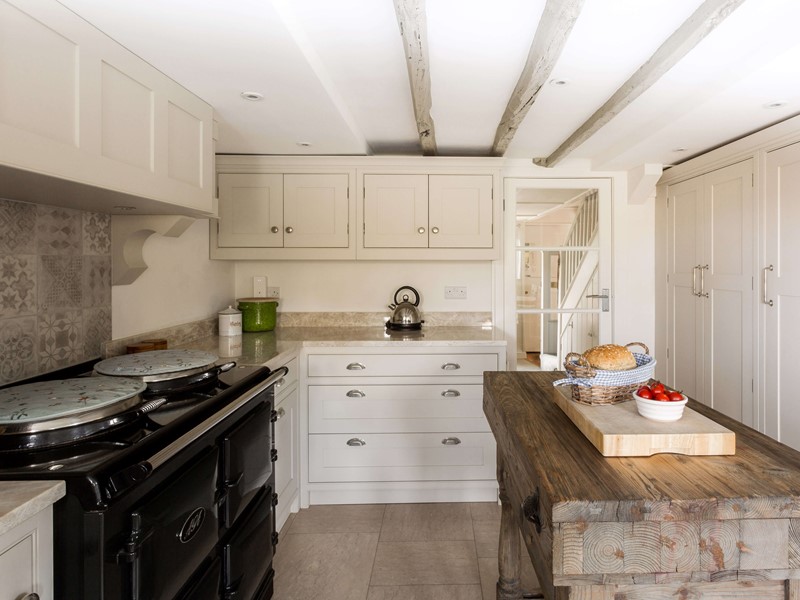 Arbor Lane creates a traditional in-frame staff bead shaker kitchen for our retail showroom partner in Sevenoaks, Kent. We worked closely with the designer to achieve a traditional family kitchen, with all the benefits of contemporary living.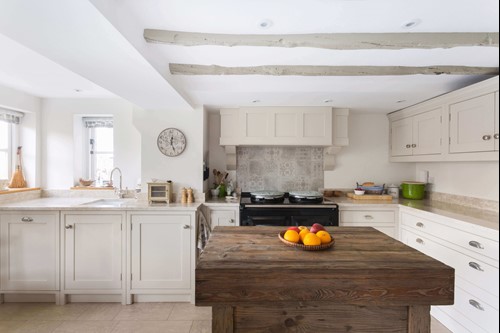 The furniture we manufacture is built to last, and handmade to measure by our team of joiners and cabinet makers, in our workshop in Historic Rochester, Kent. Using only sustainable timber from responsible, well-managed FSC certified forests, we handmake in-frame furniture for any room in the house.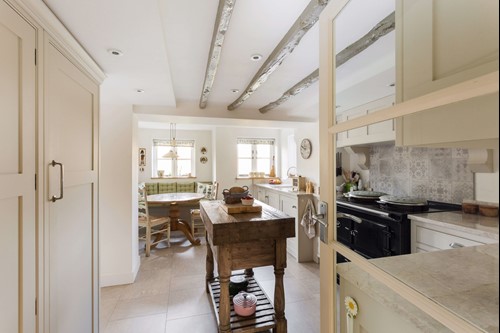 This barn conversion was a tight squeeze with low ceilings and original wooden beams, however, a made-to-measure kitchen was the perfect solution.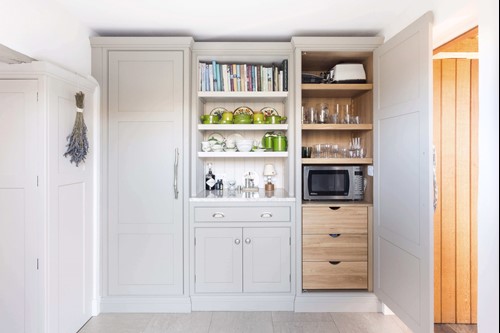 There are absolutely no paint colour limitations with our furniture, we have an unlimited spectrum of paint colours, and access to technology allowing us to colour match any paint brand or colour. Our furniture is painted by hand using a combination of spray and brush stroke techniques to give a perfect finish. The barn kitchen is hand-painted in 'Temple Bar' by Mylands. 
There are no 'off-the-shelf' solutions at Arbor Lane; we handmake totally bespoke furniture to suit the style and dimensions of any space. From kitchen islands, larders, shelving and cabinetry, to bootroom furniture, wardrobes and banquette seating.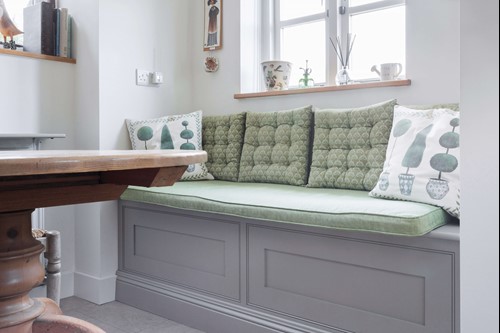 Banquette seating is the perfect addition to a traditional home, and is a great space saving solution if space is limited. A lift-up seating area provides additional storage too.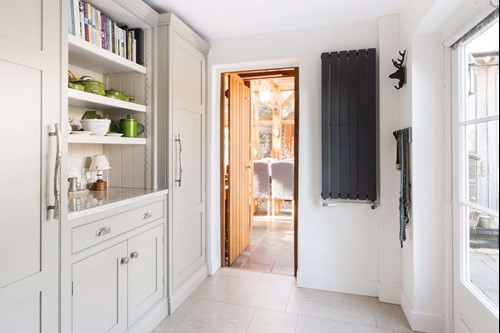 "Without having our own workshop, we were really struggling to find the way to offer our customers a totally bespoke kitchen design solution, and then we found Arbor Lane. Working with the team is so straightforward; our designs are made to such a high standard, and our deliveries are always on time. We would recommend Arbor Lane to anyone."
- Kitchen Retailer, Kent
We manufacture bespoke, handmade kitchens and interiors, and we work with trade professionals in London and the Home Counties. If you are a kitchen retailer, architect, interior designer, property developer, or contractor and you are looking for a British company to bring life to your bespoke furniture designs, then please do get in touch: 01634 940 953 or email [email protected].       
Trade Customers
Contact Us
If you are a trade professional looking for a furniture workshop to bring life to your bespoke kitchen and interior designs, please call us on 01634 940953 or email [email protected].