In October 2019, we were kindly invited to visit the Cosentino industrial park in Almeria, Spain, for a tour of their incredible factories and marble quarries, where all their stone is extracted and made.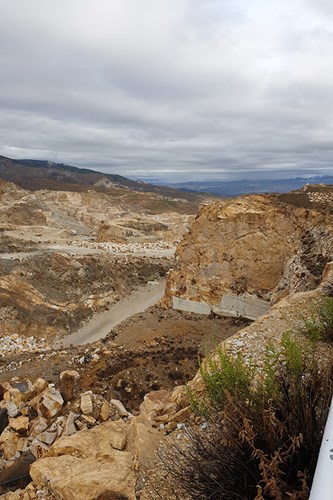 The Tour
Along with a handful of other kitchen retailers and showroom partners, we were taken on an intensive and extremely insightful tour, and shown the processes behind extracting the marble from the quarries, and creating the beautiful slabs of stone that we use in our kitchens.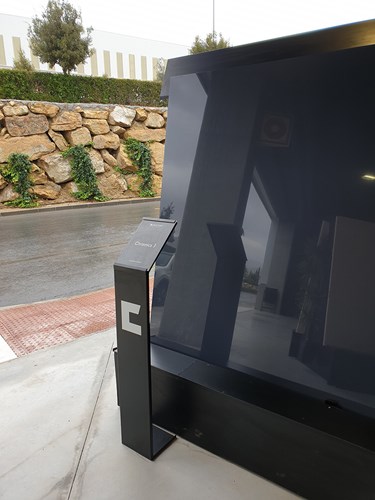 The Marble Quarry
Our tour started at the Macael white marble quarry, where we saw the Cosentino employees extracting huge pieces of marble from the ground. The size and scale of just one quarry was unbelievable! There was a fantastic viewing platform which we took advantage of to get lots of photos.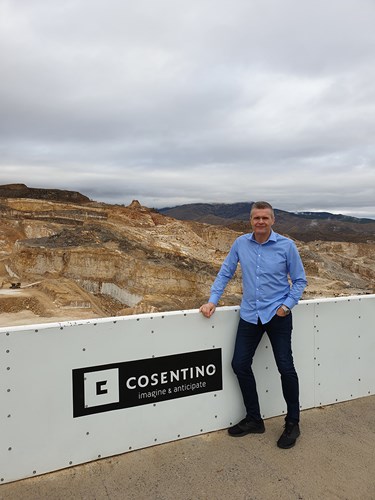 The stone is extracted from the quarry using specialist machinery.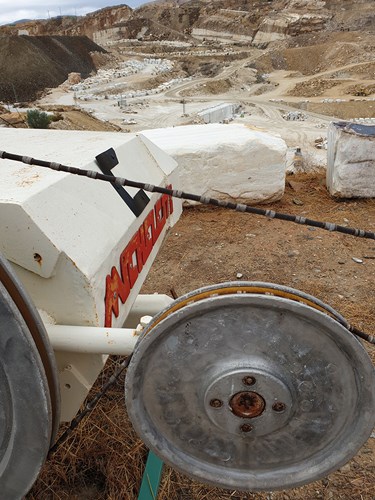 Holes are drilled into the stone, and a diamond wire moves slowly through the holes, slicing through the slabs of stone in its path.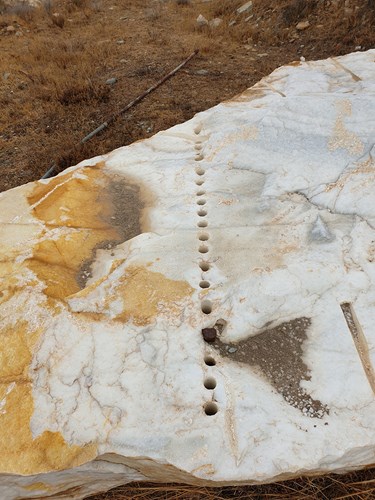 The Production Line
After visiting the Macael marble quarry, we were then taken on a tour of the 5 production factories where Cosentino make their beautiful Silestone, Sensa and Dekton slabs. The workmanship and the machinery used is incredible, and again the huge scale of the industrial park is almost too hard to believe!
We ended the day with a tour of the warehouse, where thousands of slabs are stored, moved, packed and shipped in and out on a daily basis. The infrastructure and processes involved are massive, and the factory runs like clockwork. It really is such an impressive place!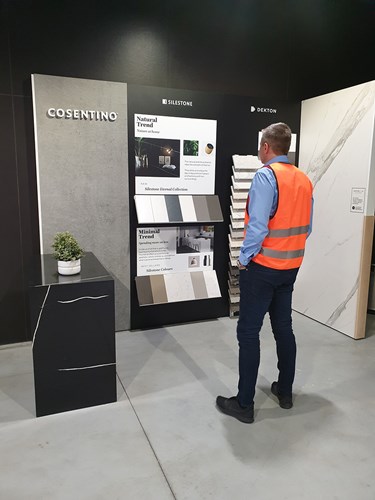 Thank you!
Thank you to Cosentino for a fantastic few days!
Arbor Lane Interiors manufacture bespoke, handmade kitchens and interiors, and we work with trade professionals in London and the Home Counties. If you are a kitchen retailer, architect, interior designer, property developer or contractor and you are looking for a British company to bring life to your bespoke furniture designs, then please do get in touch:
Tel. 01634 940 953
Email. [email protected]
Arbor Lane have transformed the service I am able to offer my clients. There are no design limitations and the service they provide is second to none. Delivery is always on time and we are kept well informed throughout the manufacture process too.
We work with you to bring your bespoke kitchen and furniture designs to life. We manufacture bespoke, hand-painted in-frame kitchens and furniture for any room in your clients' home. 
Working With Us Is Simple.
Trade Customers
Contact Us
If you are a trade professional looking for a furniture workshop to bring life to your bespoke kitchen and interior designs, please call us on 01634 940953 or email [email protected].